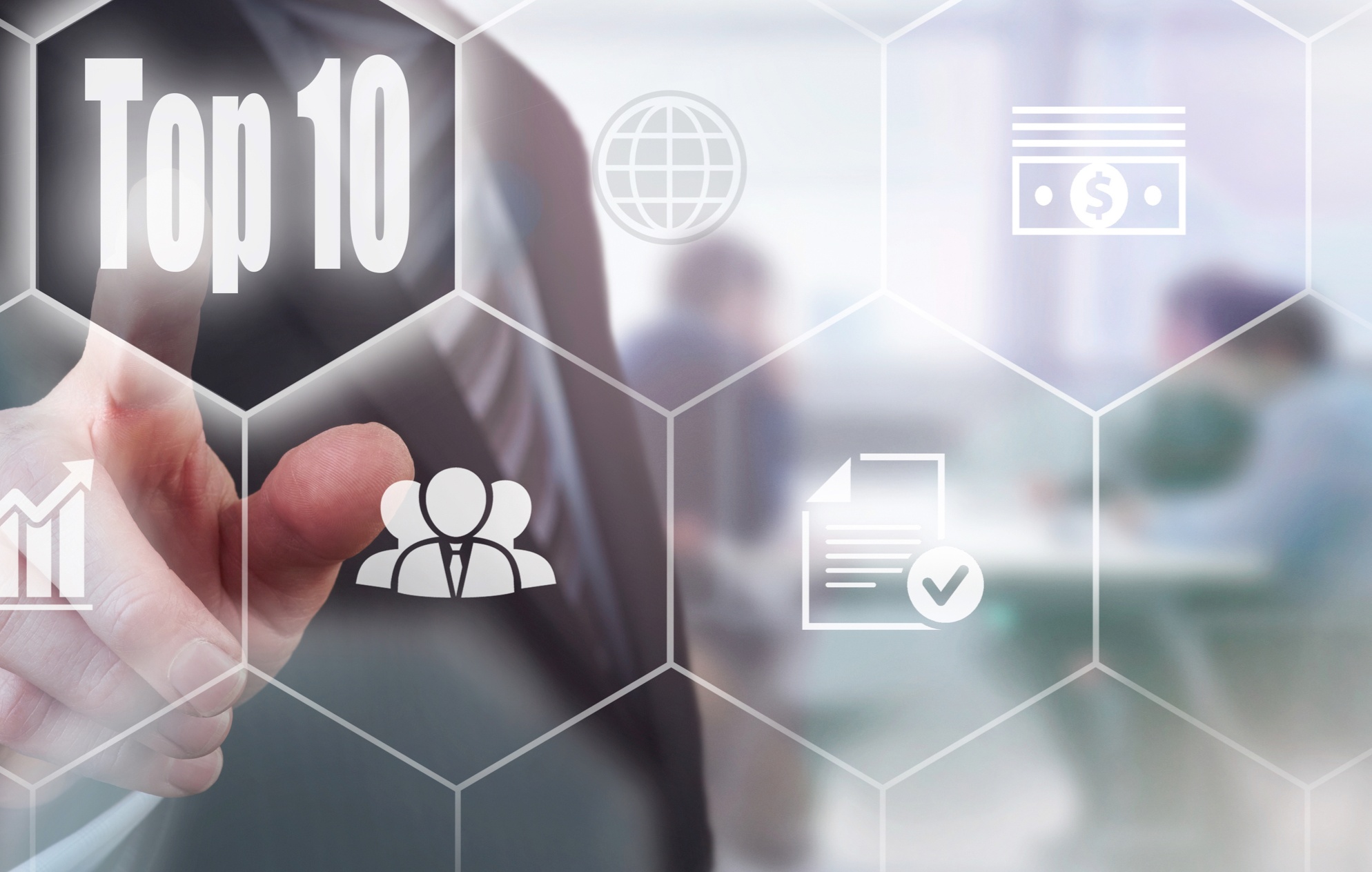 When an organization considers purchasing a patient Referral Management System (RMS), one of the first points management considers is whether or not its existing electronic medical record (EMR) or electronic health record (EHR) can provide the missing functionality with an add-on, or perhaps already does but is not being used.
In general, use cases that are exclusive to employed healthcare providers working within the provider system will favor using an EMR alone, however, once an organization wants to do complex tiering of its networks and/or work with provider resources outside its organization, often as part of a Clinically Integrated Network (CIN), a Referral Management System becomes critical. Below, we provide the top 10 reasons a Referral Management System is a necessary tool for a healthcare system in addition to an EHR/EMR.
10. Referral Management Systems Enable Healthy Provider Network Utilization/Load Balancing
.
A healthy referral network should be able to distribute referrals evenly among comparable resources in a given geography. This is essential to maintaining active participation among all the providers in the network. All too often a favored specialist at the top of the list keeps getting more and more referrals at the expense of others who might be just as qualified. An effective Referral Management System can provide load-balancing algorithms so referrals are distributed evenly among comparable providers.
9. Referral Management Systems Enable End-to-End Patient Referral Tracking.
Part of the clinical opportunity for referral management stems from the fact that referrals typically occur when there is a change of diagnosis or an escalation in care. As such, a referral is often the first indication that a patient will likely trigger significant downstream consumption. A well-implemented patient referral solution enables an organization to track patients in real-time and better guide patients towards high-quality low-cost care settings. Further, the system needs to encourage specialist staff to report appointment attendance or noncompliance, as well as return clinical notes to primary care offices for better patient care and better patient outcomes.
8. Referral Management Systems Enable Real-Time Referral Reporting
.
The ability to report highly granular referral analytics as well as regional heat maps that illustrate referral patterns is essential for any Referral Management System. Organizations taking on risk as well as organizations optimizing referral patterns need to stay vigilant about network performance and network adequacy. Referral analytics should help organizations identify particular areas of concern as well as provide highly granular office-by-office reporting that is often necessary to impact referral patterns and facilitate change. Furthermore, a robust Referral management software should be able to provide this data within the application itself as well as have the ability to export this data to a client's data warehouse in its native format.
7. Referral Management Systems Enable Distributed End-User Administration.
Many organizations struggle to maintain a HIPAA-compliant approach to maintaining current usernames and passwords among employees. Trying to accomplish this feat among affiliated providers is challenging as the hospital might have a notion of a given provider but has little to no understanding of who the provider's staff may be. The result is that affiliated offices tend to under use care coordination-related technology or share a single password among users. A well-designed referral management system can provide a distributed administration portal that delegates critical access functions to the offices, such as creating or removing users and password resets.
6. Referral Management Systems
Enable
A

Bottom-Up Approach to Provider Network Data Fidelity
.
Many organizations are faced with the challenge of reconciling provider directories from many different sources. With information coming from credentialing, hospital, and/or payer sources, it is often impossible - and politically challenging - to know which source is the most accurate, especially as provider offices move around and change their participation in various networks. Referral Management Systems like par8o put those with the most accurate, up-to-date information in the position to update office and provider information so that the information "trickles up" to your network sources - instead of the other way around, preventing inaccuracies, end-user, and patient frustrations.
5. Referral Management
Sy
stems
Manage Special Patient Populations Through Member Attribution Files.
When a single healthcare system finds itself working with a number of patient management technologies, office staff typically face the task of manually entering patient demographics at some point in the care transition process, which leads to lower adoption rates and inconsistent data. An effective referral management system layered on top of the EHR/EMR can overcome this scenario by having a "member attribution file" in place. In practice, this is a comprehensive list of all the patients, or members, a CIN knows that it is are 'at risk' for. Typically, this is uploaded to the referral system weekly or monthly and includes basic patient demographics such as name, date of birth, and cell phone number. A well-designed referral management solution can then use a 'suggest' mechanism (similar to Google type-ahead search) to show potential patient name matches as a patient's name is entered. Once confirmed, the referral software can then automatically fill in all of the remaining necessary patient information, lowering duplicative efforts on the part of staff and ensuring data consistency across and between locations.
4. Referral Management Systems Create Dynamic Referral Lists Based on Tiering Preferences.
Different healthcare organizations have taken vastly different approaches to tiering provider networks. Beyond cost, quality, and patient satisfaction, many tiering strategies reflect which facility an affiliated specialist chooses to bring its patients to. To further complicate matters, delivery organizations that contract with multiple payers - which most of them do - need to simultaneously apply the tiering preferences of different payers. A referral management solution should be able to store different tiering preferences and then dynamically present tiered referral lists based on the type of insurance a given patient has. The referral management system should also have the ability to overlay any sort of qualitative or quantitative information that can be useful to a staff member for making recommendations to patients.
3. Referral Management Systems Create Dynamic Referral List Based on Location.
Many organizations must be able to manage referrals across large geographic areas. Indeed, the Service Level Agreements (SLAs) that many provider organizations enter into with payers as part of risk-sharing arrangements have network requirements that dictate how far away a specialist referral can be for a patient. A patient referral management solution should be able to store the SLAs from the different payers, and then generate a geo-specific list of referral resources that can be based on the primary care provider's location OR the patient's home.
2. Referral Management Systems Create

Dynamic Referral Lists Based on Payer Selection or Plan Design

.

Referral networks tend to have networks within the network, where different payers or insurance plans have preferences or rules where patients can go for care. A referral management solution should be able to generate a referral list for each patient based on the plan each patient carries.
1. Referral Management Systems

Connect Healthcare Clinics Across Different EMRs.

Once an organization wants to manage referrals across networks (e.g. among affiliates), chances are high that many offices will be using different EMRs - a concept we discussed in "When EMR Integration Doesn't Matter: Mechanics of Referral Management". An effective referral management solution will be able to provide workflow and integration solutions that can work across multiple different EMR/EHR vendors and networks.

About the Author: Dr. Daniel Palestrant is par8o's CEO.